Midtown is a lively and diverse neighborhood located "on the grid" in the heart of Sacramento. It is characterized by its tree-lined streets, historic Victorian homes, a vibrant arts and culture scene, and numerous restaurants and coffee shops.
Midtown is bounded by R Street to the north, 16th Street to the west, 30th Street to the east, and J Street to the south. It is conveniently located between downtown Sacramento and East Sac, and is easily accessible by car, bike, bus, or light rail.
Midtown is home to unique restaurants, cafes, bars, and shops, making it a popular destination for foodies and shoppers. You won't find many restaurant chains here, but you will find local chefs who feature regionally-sourced and sustainably-produced farm-to-fork ingredients. Whether your brew of choice is micro-brewed beer or single-origin coffee, you'll find a wide array of options – all within walking distance.
Sacramento is known for its street art, and you'll spot numerous murals in the Midtown area. Each month, enjoy the 2nd Saturday Art Walk, with many art galleries and local businesses offering food, drinks, and live music. The streets are bustling with people, and you may even see a group of local cyclists riding by with their mardi-gras-style lighted bikes.
Throughout the year, there are many activities such as the weekly Midtown Farmers Market, street festivals, and intimate music venues with both local and visiting artists. Theaters include Music Circus, Capital Stage, and B Street Theater at its new Sofia location.
What is it like to live in Midtown Sacramento?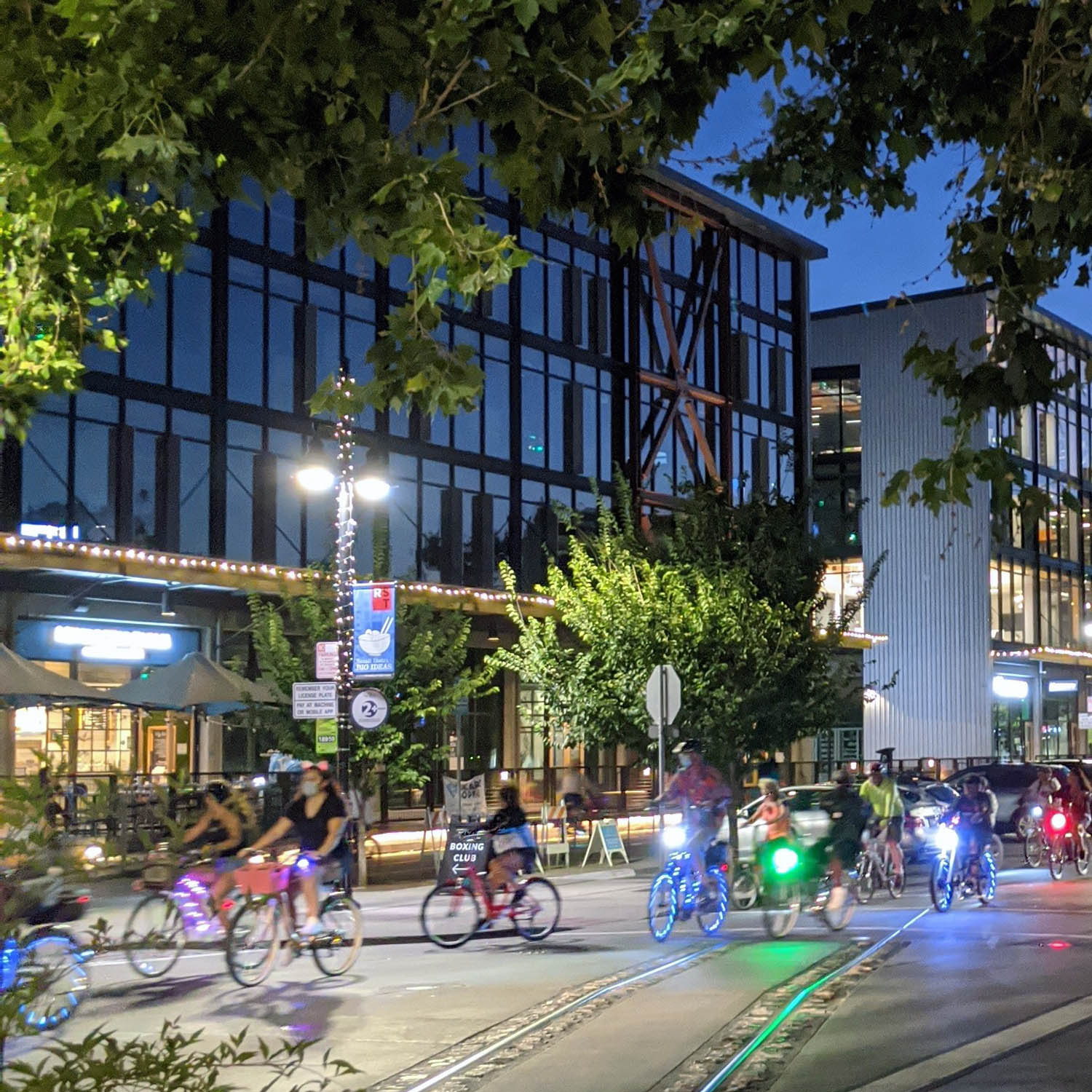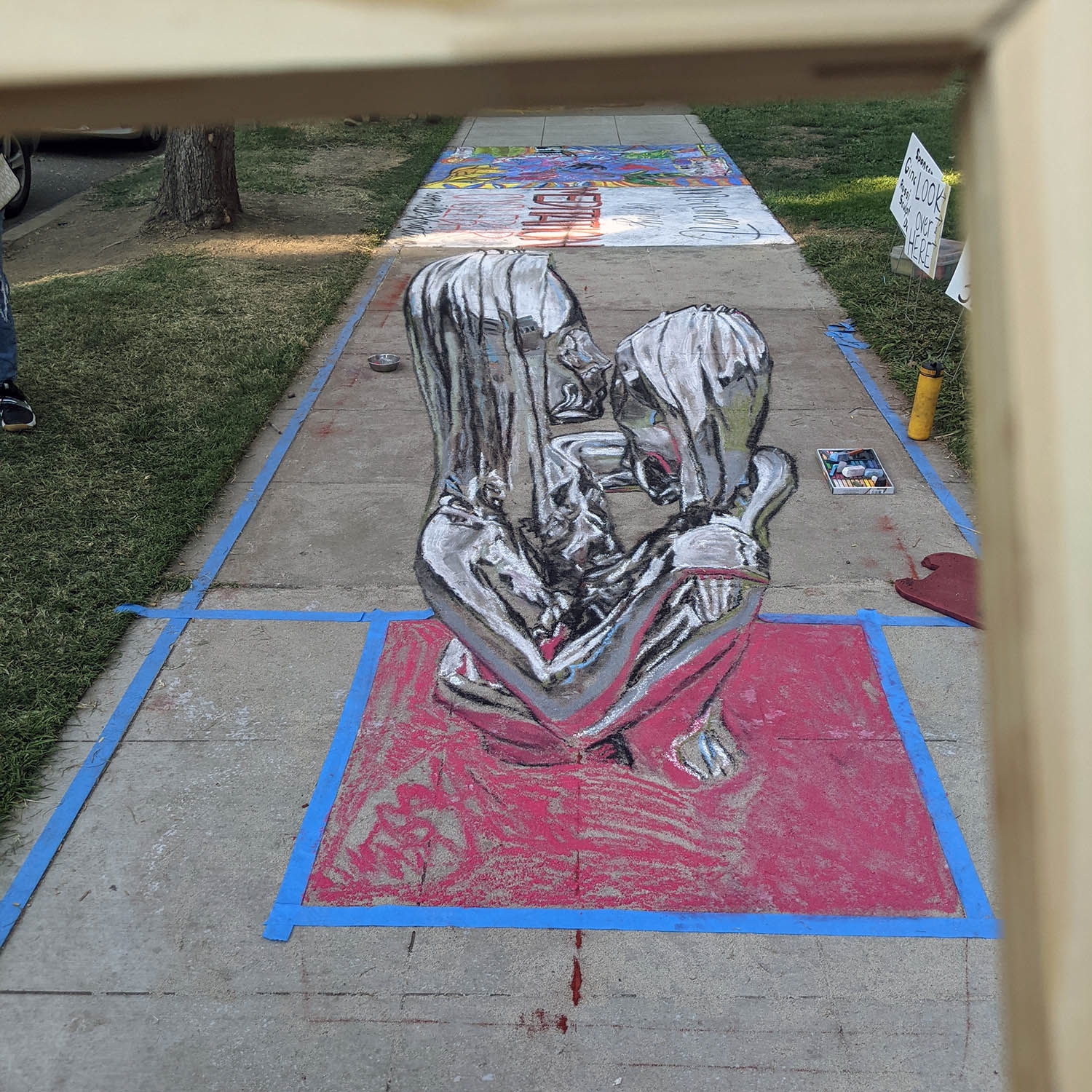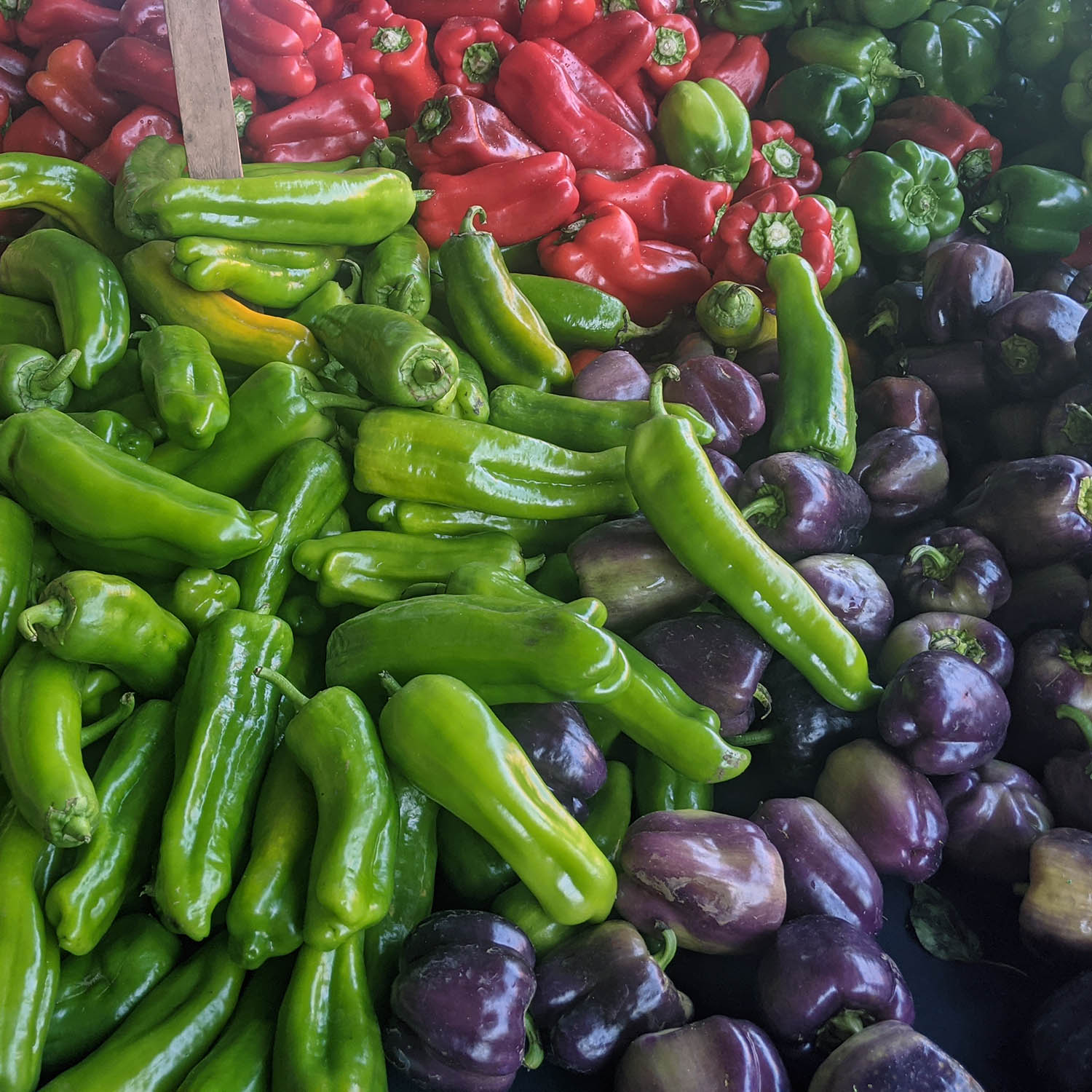 ---
Midtown Sacramento offers an exciting and dynamic lifestyle. The neighborhood is highly walkable and bike-friendly, with plenty of amenities and attractions within easy reach.
However, it's worth noting that Midtown can be quite spirited and bustling, particularly on weekends and during events. Some residents may find the noise and crowds to be overwhelming at times, and parking can be challenging.
Overall, Midtown Sacramento is a fun, lively neighborhood to live in with a unique blend of history, culture, and community spirit.
How much does it cost to live in Midtown Sacramento?
The cost of living in Midtown Sacramento can vary depending on a number of factors, especially whether you are buying or renting and if you'd like to live in a historic home, modern townhouse, or one of several newly developed high-rise apartment buildings. According to Redfin, the median home value in Midtown in April 2023 was around $840,000. The average rent for a one-bedroom apartment is about $1600 as of June 2023.
Is Midtown Sacramento a good place for families to live?
Midtown Sacramento can be a great place for families to live, but it may not be the best fit for every family. Here are some things to consider when thinking about whether Midtown is a good place to raise your family:
Midtown is highly walkable and bike-friendly, with many parks, restaurants, museums, and cultural institutions within easy reach. This can make it easy and convenient for families to get around and enjoy all that the neighborhood has to offer.
Midtown is known for its strong sense of community, with many neighborhood events and organizations that promote a family-friendly atmosphere. There are also several schools in the area, including public and private options. The award-winning Washington Elementary School is a public STEAM school utilizing Project Based Learning (PBL).
Midtown is a diverse neighborhood with residents from many different backgrounds and cultures. This can provide a rich and vibrant environment for children to grow up in and learn about the world around them.
Overall, Midtown Sacramento can be a great place for families to live, but it is city living with some of the challenges that includes, such as high traffic levels and a certain degree of homelessness. It's important to weigh the pros and cons and consider the unique needs and preferences of your family before making a decision.
Don't miss some of our favorite local spots in Midtown Sacramento:
Fremont Park - This popular park in the heart of Midtown offers a playground and picnic areas with regular events like fitness activities, craft markets, and movie nights. Fremont Park hosts the annual Chalk-It-Up festival over Labor Day weekend. Gardeners can rent a plot at Fremont Community Garden nearby.
Ginger Elizabeth Chocolates - Ginger grew up in nearby Apple Hill, studied under top pastry chefs around the country, and now offers her delectable creations exclusively to our community–with both a patisserie and a chocolate shop located in Midtown Sacramento.
Localis - Chef Chris Barnum-Dann's kitchen offers the best of fine dining without the formality. Proud to have earned its first Michelin Star in 2022, Localis provides global cuisine with simplicity and a punch of personality. You can even sit at the Chef's counter to watch the preparation, engage with the Chef, and learn about each ingredient and its source.
LowBrau - This lively beer hall and restaurant offers a selection of German-inspired food and drink, as well as live music and events.
Magpie Cafe - This cozy cafe is known for its farm-to-table menu, featuring locally sourced ingredients and seasonal dishes.
Rick's Dessert Diner - With hundreds of varieties of European and American desserts made fresh daily, Rick's has been voted Best of Sacramento for Dessert every year since 1986. Drop a quarter in the jukebox while you enjoy your favorite dessert in the retro themed diner.
Sacramento Natural Foods Co-op - This community-owned grocery store is a favorite among health-conscious residents, offering a wide selection of organic and locally sourced produce, as well as regional wine selections, a deli, and bakery.
Sac Yard Community Tap House - Sac Yard sits on the border of Midtown and East Sacramento and draws people from all around. Built in a restored auto shop, Sac Yard offers indoor and outdoor space with a rotating selection of local brews on 24 taps, outdoor fire pits, and generous seating. Bring your kids or your pups and enjoy a drink with live music, outdoor games, and local food trucks.
Temple Coffee Roasters - With several locations throughout Sacramento, Temple Coffee is known for its high-quality, sustainably sourced coffee and cozy atmosphere.